Tortious interference, also known as intentional interference with contractual relations, in the common law of torts, occurs when a person intentionally damages the plaintiff's contractual or other business relationships. This tort is broadly divided into two categories, one specific to contractual relationships (irrespective of whether they involve business), and the other specific to business relationships or activities (irrespective of whether they involve a contract). There is also a tort of negligent such interference.

Definition Welcher

someone who swindles you by not repaying a debt or wager. Synonyms: welsher Type of: chiseler, chiseller, defrauder, gouger, grifter, scammer, swindler. a person who swindles you by means of deception or fraud- (to describe the people I had to deal with at that time in the past)
I have also included links to resources for home remodeling and repair in this site
for furniture-decor-hardware-landscaping-and more

This website is a virtual directory of many useful resources
From Wikipedia, the free encyclopedia
(Redirected from Mechanics lien)
Jump to: navigation, search
A mechanic's lien is a security interest in the title to property for the benefit of those who have supplied labor or materials that improve the property. The lien exists for both real property and personal property. In the realm of real property, it is called by various names, including, generically, construction lien. It is also called a materialman's lien or supplier's lien when referring to those supplying materials, a laborer's lien when referring to those supplying labor, and a design professional's lien when referring to architects or designers who contribute to a work of improvement. In the realm of personal property, it is also called an artisan's lien. The term "lien" comes from a French root, with a meaning similar to link; it is related to "liaison." Mechanic's liens on property in the United States date from the 18th century.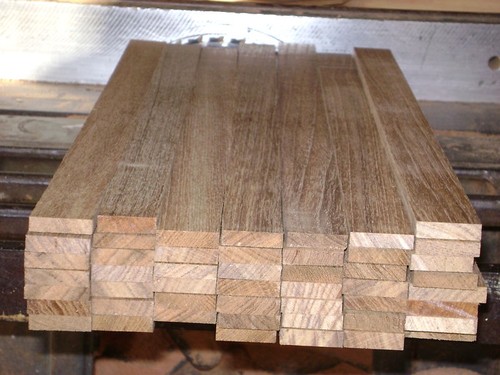 teak lumber This is Genuine, Guaranteed Certified, Marine Grade Teak! This is Genuine, Certified, Marine Grade Teak Lumber! This is the best of the best! Special purchase on these! Up for bid are Super Premium, Certified, Marine Grade, teak boards! This "hard to find" lumber is priced to sell! All have been planed 4 sides! This lot is perfect for any project where beauty and duribility are a necessity! Great for repair or for any indoor or outdoor projects in wet areas! I think this may be close to the last of my marine teak and I am not sure when or if I will be able to get anymore given the current shortage. For those of you who have never worked with marine teak. This is the only wood that will change color. African teak cannot do this! When exposed to direct sunlight, it will change from green to orange, to brown which is the final color. This takes less then a few days! If allowed to weather over time, it will turn to a grey patina but will stay green underneath. Aftrican teak and South American teak do not have this affect and this quality! This wood will last hundreds of years making it the clear choice for shipbuilders worldwide!
Want to see more very beautiful and very expensive Gazebos like this one??
It looks like it came from a Greek or Roman Villa!!

Click the image to see a large selection of these very beautiful and very expensive Gazebos and Victorian Style Greenhouses!!

Imagine one of these in your backyard with a giant size spa whirlpool bath!!

The last time I looked this one is priced at 250,000.00USD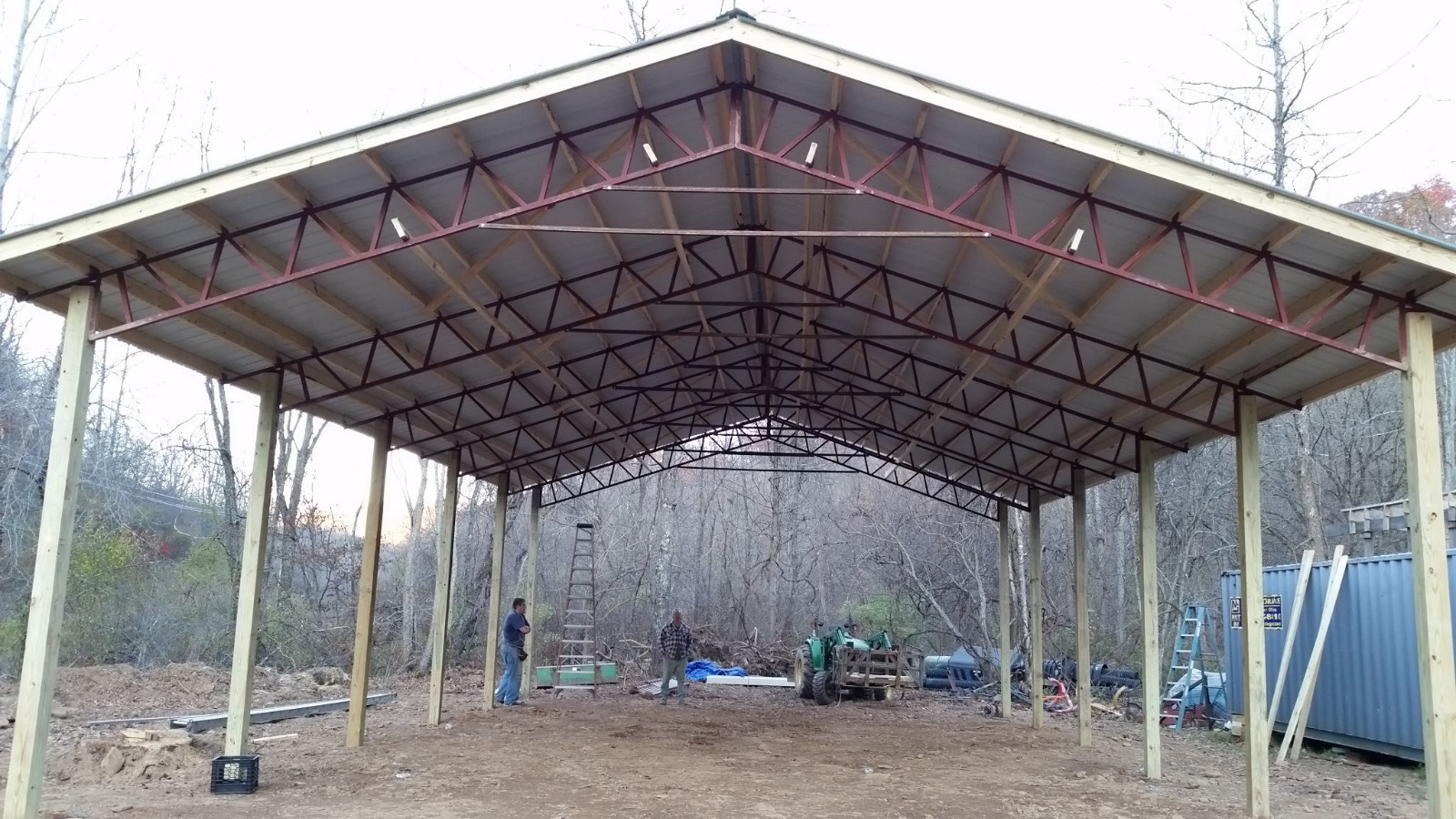 pole barn kit Do it yourself structure kits, made with the most superior, American-made, engineered trusses rated at a superior 32 - 40 lbs per square foot snow load, which are engineer certified to withstand severe environmental conditions, at a very reasonable price. Protect your cars, trucks, boats, rv's, motorcycles, snowmobiles, airplanes and more. Our kits also make excellent animal shelters, paint booths, sand/salt storage and workshops. Protect your investment from the harmful effects of the sun, wind, rain, ice, snow and tree sap. Customize a kit in ways you never imagined. All of our kits come standard with all treated 6x6 posts, solid steel trusses, 2x6 roof purlins, 2x4 cross bracing, 29 gauge painted roof metal (most colors available), ridge cap, screws, and bolts. We do not include concrete. We do not offer installation at this time. We provide the best quality and value in the industry. The possibilities are endless: Agriculture -- storage buildings, storage sheds, hay storage, livestock sheds Aviation -- aircraft hangers, airport storage, airplane storage Construction -- storage garages, storage sheds Animal -- dog kennels, pole barns, horse barns, horse arenas, riding arenas Government/DOT -- storage garages, storage buildings, sheds Marine -- storage shed Recreational -- storage garages, concert stage
David J Ward was voted into the Presidential Whos Who list of the Leading Businessmen of 2009!!
David J Ward was previously voted into the Cambridge Whos Who list of the
Leading Businessmen of the Twentieth Century.
And was invited to join the National Accountants Association in the late 1990s.
David J Ward is an Honorary Member of the
Washington DC Gardening Club-
the Houston and Harris County Gardening Club-
and the Brazoria County Gardening Club.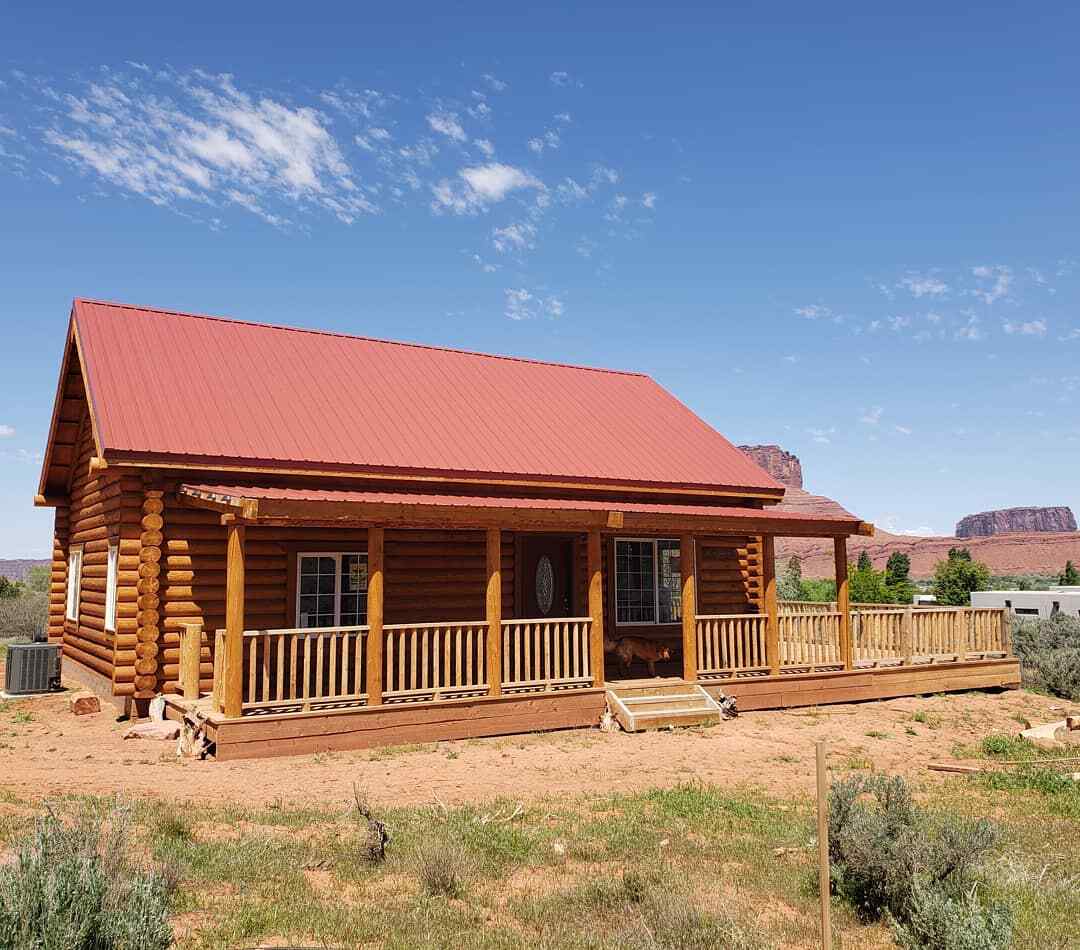 log home kit LOG CABIN HOME shell kit logs 1266 sq.ft 36' x 24' with loft and porch $20,000 This kit includes: gables, floor joists, rafters, ridge beam and perlins + the shell The buyer is responsible to meet the building permits and the requirements in you state-county. So please check at your county permit office to found out what is allowed. It comes with Swedish cope 9" logs ( 12" optional. D log optional), gables, floor joists, rafters, ridge beam and purlins + the shell. Lumber list: (42) 16'6" 2" x 10" rafters on 2' centers (12) 18' 2" x8" loft floor joists on 16" centers ( 4) joist face boards (8) 15' 2" x 8" loft floor joists on 16" (56) 12' 2"8" main floor joists on 16" centers (25) 10" 2" x 8" porch rafters on 16" centers (1) 18' + (1) 15' 4" x12" ledger board wall hangers/ loft floor joists (2) 18' 8"x 12" (1) 17' +(1) 12' 4" x 8" porch roof header beams (1) 14' 8"x12" loft floor, cross beam. (1) 12' 8" x 12" (2) 8' + (4) 16' 4"x8" porch floor beams and 2"x8" joists on 2' centers (2) 19'6" 12" round ridge beam (2) 8' 12" round post-floor to cross beam (1) 7'4" (88") 12" round post-loft beam to ridge beam IF NEEDED (2) 6"x6" +(1) 12" round main floor support posts Optional: (2) 14' x12" round staircase logs w/12x10" steps, and10" ½ log steps (12x3' long) (9) 8' x7" round porch posts (4) 8' x4" porch handrails (10) 6' x4" porch handrails (98) 2 1/2 " spindles (2) 12' x4" stairs handrails (2) 5' x 7" stairs handrail posts 330' 2"x 8" blocking 3 cases of glue 21/2 boxes 11" screws
This is only an example of what you can find here by clicking any link and searching the main site
Landmark Home and Land Company is featuring our panelized new home kit so you can be framed out fast with quality.This new home kit features a spacious 2,030 square foot 3 Bedroom, 2.5 bath home, bonus room with cathedral ceilings, cathedral ceiling in the master bedroom, plenty of closed space, covered front porch and oversized 595 square foot 2 car garage. Frame out the house now and finish later to your specifications.Build equity in your custom home.
Landmark's panelized homes feature quality pre-built interior and exterior walls and floor and roof systems which are built indoors in a climate controlled environment. They are numbered so you can be framed fast with accuracy and quality. We provide the framing layouts so the home is easy to assemble. Save time and money without all of the waste of materials. Be framed out in a few days with quality rather than several weeks.
Landmark Home and Land Company has been helping people build their new homes since 1993. We are members of the Better Business Bureau with an A+ rating.
Price includes kiln dried wood, panelized 2" by 6" exterior walls 16" on center with a 7/16" osb sheathing with window/door openings, panelized 2" by 4" interior walls 16" on center with door openings, I joist floor system 16" on center for a basement or crawl space, 3/4 osb floor sheathing, roof truss over the main part of the home and rafter roof system above the garage, 5/8" osb roof sheathing, porch roof, square porch posts, sill plate/seal for the foundation, floor sheathing glue, wall bracing, and tar paper for the roof. We can delete the floor for slab foundations and adjust the plans at no additional charge to you.
This is a chance to build your own home and control the quality. We can take payments over time, much as a layaway plan, for your new home if you would like. Price will be locked it at the time you place a deposit. Please contact us for details.
Delivery is included to 48 continental states. Contact us for delivery to HI, AK and international. Please allow 3 to 4 weeks for delivery to 48 states. Faster delivery is available. If you need to delay a shipment, we can also help with scheduling the delivery to your needs. Tax is only collected if delivery is to Indiana. We will deliver on a flatbed truck which you will have to unload in a couple of hours. We will also supply our standard contract for you to sign to finalize the purchase of this home kit.
Plans for permits: Plans provided for most areas and include foundation plans, however some areas require earthquake, hurricane or snowload engineered plans which we can provide for an additional fee. Price depends on the building department requirements.
The floor plan shows floor trusses in the the home which we have replaced with I joists along with showing attic trusses in the garage which we have replaced with I joists and a rafter roof system. The delivery truck picture shows how your delivery may be made. The picture of the home shows what the house will look like finished after you have it framed out to give you an idea of how the house will look and we do not supply the windows, siding, roofing, garage door, front door etc. or labor to frame out the house.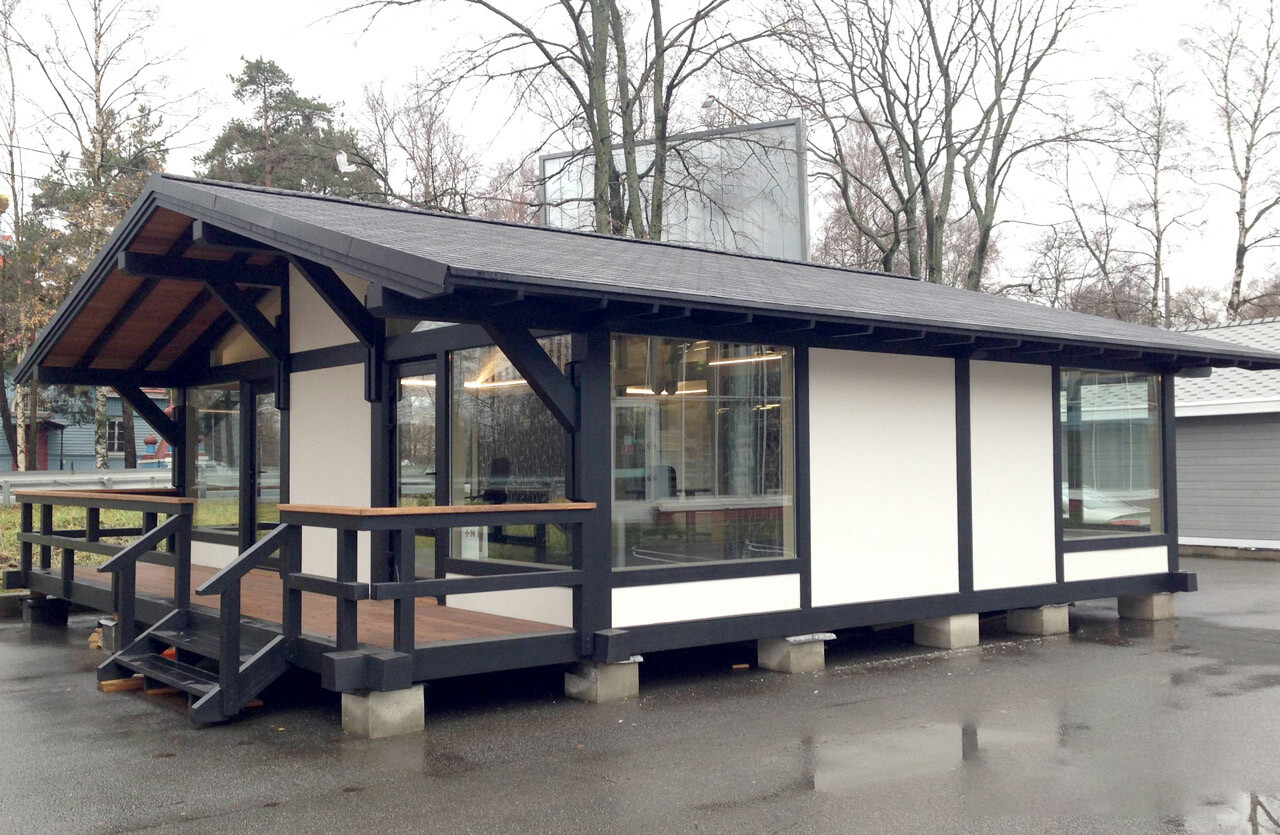 prefab home kit PREFAB TIMBER FRAME KIT ENGINEERED WOOD HOUSE DIY BUILDING CABIN HOME GLULAM GLT MODEL: TF-083 THIS HEAVY TIMBER FRAME KIT IS NOT BUILT YET, AND WILL BE CUSTOM ORDERED ACCORDING TO YOUR REQUIREMENTS. PRODUCT OVERVIEW TF-083 KIT: Design: CHALET Floors: 1 Gross area: 860 sq ft Net area: 680 sq ft Bedrooms: 2 Bathrooms: 1 Feature of TF-083: Windows area: 172 sq ft Roof area: 1214 sq ft Ridge height: 12 ft Construction volume: 7310 ft3 ECOHOUSEMART FRAME KIT INCLUDES FOLLOWING MATERIALS ONLY: 1. Frame set Sill plate board - underlaying board under the starting crown Strapping beam (with pile-screw foundation) Details of the house frame made of glued laminated profiled timber according to the house project Elements of external frames - engineered wood Elements of internal frames - engineered wood Glued structural posts - engineered wood Materials to custom build onsite window openings, interior and exterior door openings (to exactly fit your windows and doors), and lower level walls around the stairs - plain wood 2. Elements of floors Beams of basement - planed engineered wood (With a strip foundation) Interstorey floor beams - planed engineered wood Attic floor joists - planed engineered wood (rafters, if provided by the project) Framing lumber for exterior decks made of engineered wood (if provided by the project) 3. Roof elements Construction of rafter system (rafters) - planed engineered wood Lathing - sawn board Grating - sawn bar Beacon bar - sawn block WE DO NOT SUPPLY ANY OTHER MATERIALS WITH THE KIT. A distinctive feature of the proposed timber frame structures - factory readiness. This eliminates the need to create blanks, fitting them to each other, drilling the necessary technological holes directly at the time of installation. All parts made exactly according to the project with the help of a modern woodworking complex are delivered completely ready for assembly; you only have to follow the instructions to assemble it. This allows the customer to save time and money: you get a technologically advanced solution and is spared from surprises in the process of assembly. LOGISTICS AND PACKAGING: Our products are shop-packed, which ensures preservation of details during loading and unloading works, transportation and storage. The transportation package is compiled of details of the same section area and length. Transportation packages are wrapped from 6 sides in waterproof polyethylene packing tape. Glulam products are shipped by containers. The length of the details for container shipment is 38,7 ft The volume of the load per container is 1 250 - 1 500 cubic ft (35 - 40 m3). NOTES: THIS TIMBER FRAME KIT IS MADE OF HIGH QUALITY NORTHERN WHITE SPRUCE (GRADE A, B), EASY ASSEMBLY, STEP BY STEP INSTRUCTIONS INCLUDED. YOU ARE BUYING ONLY THE PREFABRICATED FRAME KIT. PLEASE SEE ABOVE WHAT IS INCLUDED IN A KIT. NO LABOR, NO OTHER MATERIALS! THIS KIT DOES NOT INCLUDE WALLS FILLINGS, WINDOWS, DOORS, PLUMBING OR ELECTRICAL. IT ALSO DOES NOT INCLUDE FIXTURES SUCH AS TOILETS SINKS OR CABINETS. ALL PERMITS AND RELATED FEES ARE PURCHASER'S RESPONSIBILITY. CONCRETE, ERECTION, INTERIOR FINISHING, ROOF INSULATION AND COVERING, STAIRWAY, PLUMBING, HVAC, ELECTRICAL ARE TO BE PAID BY BUYER SEPARATELY TO LOCAL BUILDER. MANUFACTURING IS CUSTOM AND ORDERS TAKE GENERALLY UP TO 120 DAYS TO RECEIVE. HOUSE KIT MANUFACTURING WILL NOT BE STARTED UNTIL THE PAYMENT CONDITIONS ARE MET. DELIVERY TO CONSTRUCTION SITE IS NOT INCLUDED IN THIS OFFER. YOU CAN ARRANGE YOUR OWN PICK UP FROM SECAUCUS, NJ 07094 WAREHOUSE. IF YOU NEED IT TO BE SHIPPED TO WEST COAST OR GULF, LET US KNOW IN ADVANCE. DELIVERY COSTS TO YOUR CONSTRUCTION SITE WILL BE SENT UPON INQUIRY. THE BUYER IS RESPONSIBLE TO MEET THE BUILDING PERMITS AND REQUIREMENTS IN YOU STATE/COUNTY. SO PLEASE CHECK AT YOUR COUNTY BUILDING DEPARTMENT OFFICE TO FIND OUT WHAT IS REQUIRED. CUSTOMERS AGREE TO HOLD ECOHOUSEMART AND ANY AUTHORIZED DEALERS FREE OF ANY LIABILITY FOR IMPROPER INSTALLATION, MAINTENANCE AND REPAIR OF ANY ECOHOUSEMART PRODUCTS. WE WILL BE GLAD TO GIVE YOU A PRICE QUOTE ON YOUR CUSTOM HOUSE INQUIRY. PRIOR TO PURCHASE: Building construction experience is required to assemble this building package. It is recommended that a professional contractor be hired to construct if the purchaser is not qualified. Check with your local building official or Code Enforcement Office to obtain necessary permits and review possible site zoning, foundation and building requirements or restrictions (including, but not limited to: frost depth, soil-bearing pressure, drainage, etc.). Ensure that the building requirements meet specifications of building package kit (wind, seismic, snow load, exposure, etc.). In some cases, engineering criteria required for your build site may warrant a building plan different from the standard. In this case, ECOHOUSEMART will work with your licensed local architect to provide suitable solution for your zoning requirements.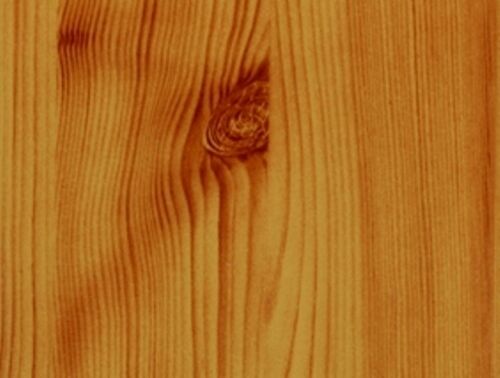 plywood lumber Knotty Pine Plywood 1 Sheets 1/4" x 24" x 48" 3 Ply good on one side
,,,,,,,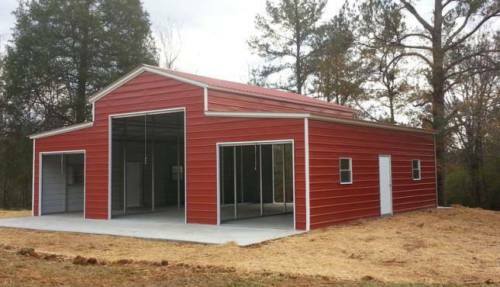 steel building Metal Barn 44x31 A-Frame Steel Building 4 Car Garage Agricultural More to explore :Metal Garages-Fabricated Buildings,Metal Buildings-Fabricated Buildings,Garages-Fabricated Buildings,Steel Buildings-Fabricated Buildings,Barns-Fabricated Buildings,Metal Building Kits-Fabricated Buildings,Garage Building Plans & Blueprints,Metal Build Gundam,Steel Building Kits-Fabricated Buildings,Metal Adjustable Metal Frame Beds and Bed Frames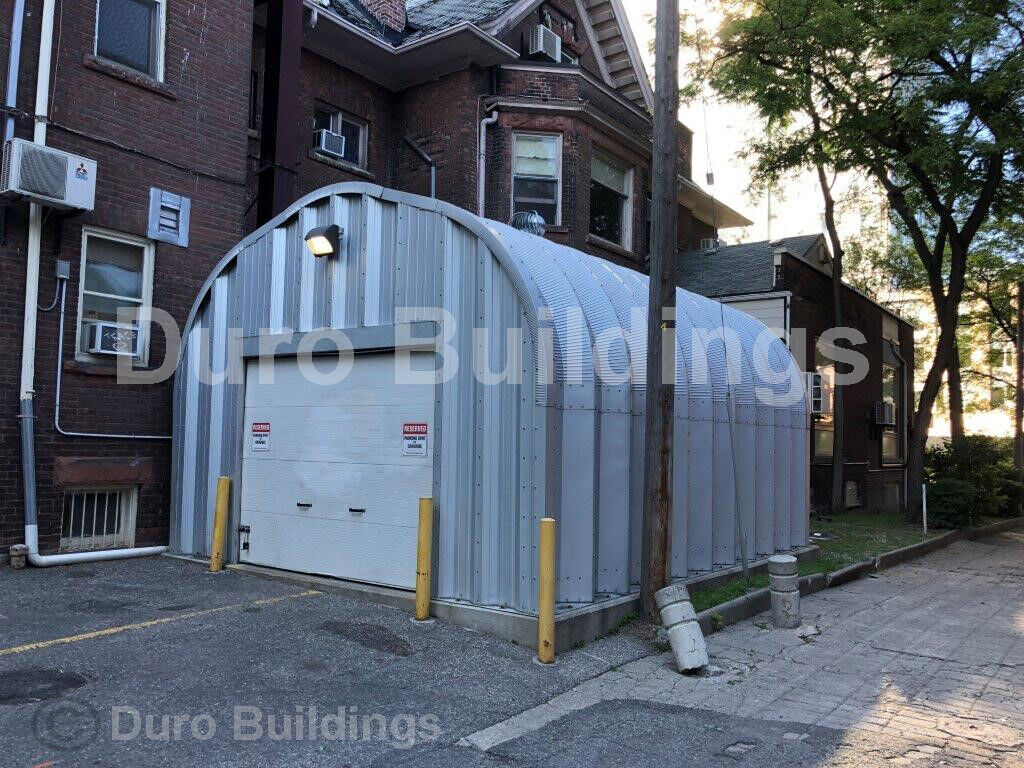 garage kit Duro Steel 20' Wide by 22' Long by 12' Tall Metal Building Factory DiRECT Residential DIY Shed Shop Listing Details Whether it's a back yard or commercial shop, a single or multi-car garage, shelter for the boat, RV or custom vehicle, a workshop or a place to store your equipment, the G-SERIES buildings are perfect protectors. For years, we have been the leader in the supplying and distribution of pre-engineered, trustless steel buildings. Ranging in size from 14 ft. to 40 ft widths with unlimited lengths, the ends of these versatile buildings can be easily customized to fit your homes decor. Highly versatile and perfect for any commercial industrial, farm, or consumer application. Each building is custom designed to your specification, and still accommodates your county wind and snow load. It will meet or exceed industry standards and regional requirements Building Specifications Front End Wall Includes 16' Wide by 7' Tall Manufactured Opening. Can be customized as desired using your own materials. (Doors as illustrated not included) Rear End Wall Includes 16' Wide by 7' Tall Manufactured Opening. Can be customized as desired using your own materials. (Doors as illustrated not included) Technical Specifications 22GA America's Finest Galvalume Plus Coated Steel (Seven times more rust resistant than Galvanized Steel)Unlike other manufacturers, Duro Span Steel Buildings is committed to excellence and thus uses only the finest and heaviest gauge steel available, we refuse to use anything below 22GA unlike some others on eBay in order to keep you and your possessions safe. Buildings Loads: 153 MPH Wind Load, 54 lb. snow load. Duro Span uses the HIGHEST CONTENT Galvalume available: as high (or higher) than any other Arch Building Fabricator! Special Features • Sold with a 30 year rust and corrosion Warranty. • 30 year Factory-Backed perforation & rust resistance guarantee. • 30 year Galvalume Coating Warranty. • All Deluxe Hardware Included-No Special Tools Needed. • Preformed, Precut and Predrilled • All Steel Fireproof Assembling Process 100% Unobstructed, with no poles or beams in the way to get the most out of your interior space. Shipped with an easy to use assembly manual. Construction is easy and fast. Quick modular construction, units can be erected by a small crew with very little equipment! We carry insulation and accessories for all our buildings. Check out our store for more information. About Duro Steel - Important Additional Information The name Duro Steel is recognized around the world to be a leader in prefabricated and Industrial Steel Buildings. Duro Steel Buildings is committed to excellence that's why its backed up by some of the highest standards, such as: Canadian Institute of Steel Construction Professional Engineers Licensed in 50 States and Canada Fire-Rated Wall System
Now Featuring New and Used Mobile Homes Sales at
many makes-models-sizes-and years for sale nationwide
Please bear in mind that all ebay business transactions here are strictly between the seller and the buyer-I only advertise the items featured here and ebay handles the transactions for homes and businesses for sale here-I am not responsible for any bad transactions-if you feel that you are being defrauded for any reason-contact ebay from your ebay account or click this link to file a complaint-

www.fbi.gov
This is only one example of the many steel buildings you can find here by clicking any link and searching the main site-this item may be sold out
The name Duro Steel is recognized around the world to be a leader in pre-fabricated and Industrial Steel Buildings. Our factory has been manufacturing and distributing Steel Buildings for over 20 years!
Duro Steel Buildings are 100% made in the USA from the highest quality, heaviest gauge US Commercial steel. They are backed by Building lifetime structural warranty, 25 Year on colored coating.
All our buildings are constructed with 100% solid red iron and GALVALUME steel; a special aluminum-zinc alloy developed to provide extreme durability. The GALVALUME steel protects against the harshest weather conditions and is highly corrosion-resistant.
The demand for environmentally-friendly construction products and practices, or green buildings, has accelerated in recent years. Duro Steel Buildings is well aware of this demand and offers the highest quality 100% recyclable steel buildings.
Duro Steel Buildings is committed to excellence. That's why its backed up by some of the highest standards, such as:
American Institute of Steel Construction

Canadian Institute of Steel Construction

International Code Council (ICC)

Professional Engineers Licensed in 50 States and Canada

State of Florida Approval

Miami-Dade County Product Approval

Fire-Rated Wall System

Optimal Construction– A Duro Steel Building can optimize your building time and reduce your total construction time by weeks and in cases several months.
Personalized Design – Each Duro Steel building can be accommodated to suit your needs. It can even be designed to allow expansion, while maintaining its uncompromised clear span interior.
Potency and Resilience – Steel buildings are more likely to withstand severe weather conditions than other types of construction, as well as overcoming other issues such as pests. Duro Buildings uses the highest quality metal and components. You can be sure that your investment will be built to last and will serve you for many years to come.
Virtually Maintenance Free – The long life finish on our Galvalume steel provides years of care-free efficiency.
Energy Efficiency – Duro Steel Buildings' Galvalume finish allows heat to bounce off the building. When complemented with insulation, these buildings will be between 10 to 15 degrees cooler in the summer and 10 to 15 degrees warmer in the winter. Many of Duro Steels colored panels meet the reflectivity and emissivity performance levels required by LEED and ENERGY STAR to mitigate the cause of urban heat islands and energy consumption overall.
Green Buildings – Duro Steel Buildings are created with 100% Recyclable Steel.
Cost Efficiency – Labor cooperative buildings, lifelong durability, virtually no maintenance and more affordable prices than almost any other type of construction, it's simple to see why Duro Beam Steel buildings should be your #1 choice for prefabricated construction.

Product Approvals and Tests
Here at Duro Steel Buildings we strive for excellence and hence our products are always up to date with the latest certifications and requirements. Some are stated below.
State of Florida Product Approval for All Structural Components Including Wall Panels, Roofing, Doors, Windows & All Accessories

Las Vegas, NV Clark County Approval

City Of Houston, TX Approval

City Of Los Angeles, CA Approval

City Of Phoenix, AZ Approval

Miami-Dade County Product Approval For All Structural Components Including Wall Panels, Roofing, Doors, Windows & All Accessories

State of Indiana Approval

Approved In All 50 States, All US Territories, Canada & Most Other Foreign Countries

Internal & External Fire-Rated Wall System Approval
you can find reclaimed lumber here just click any link below to search the main site for current offers!!
Visit my twitter page at

http://twitter.com/davidjwardspage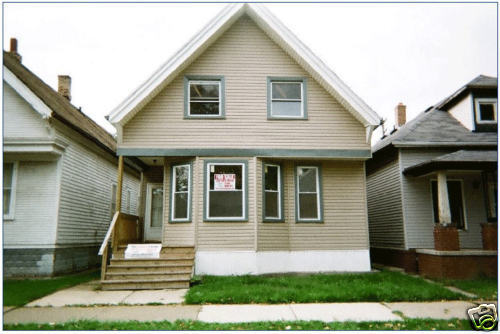 this home was on the market for 5,000.00-see the category index for more info

under real estate listings.

you can find mobile homes here

search here for wind generators for home and commercial-ready to set up systems

now you can search for real estate listings on ebay from any website page-just click any link to visit the main ebay website to search other listings or to shop in other categories-this is a fully authorized ebay partner network outlet. Please use the email form at the bottom of every page to send me an email message if you do buy any property from this website page. This is to protect my own sales record as well as to prevent false reports.

[[[[

Real Estate Listings are shown on the following pages-just search the index for the category you are looking for-thanks
thanks for your support