,,,,,,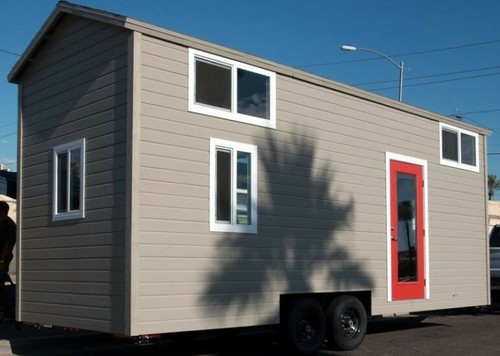 house for sale Tiny House For Sale - 24' Full Kitchen, Bath and 2 Lofts . Shipped by freight or delivery Package. The 24′ tiny house comes equipped with two bedroom lofts, a dining table/desk, and a 64-square-foot L-shaped kitchen. Between the main floor and lofts is a total of 270 square feet. The kitchen features a four burner stove, a large sink, and an apartment size refrigerator. There is a barn door leading into the bathroom where you'll find a shower, washer/dryer combo hookup, and two cabinets. R- Value 16-20 AC/Heating Mini Split Water connection to city or source of standard water hose.( water storage can be added) Powered by electric that can be converted to solar Stove and Tankless water heater runs on propane . Shipping can cost locally $150 to 5000 nationwide
This is only an example of what you may find here-this property may be sold by now
Up for Bid for the full purchase price and for the new Owner/Investor is this 2 bedroom, 1 bathroom Mt Morris Home with finished basement, fenced yard and a garage in the Beecher School District having a long time Tenant paying $485 per month. The home features a dry finished basement, Fenced Yard and a nice tenant with a job who has been renting the home for over three years. Located in Mt Morris Township, the yearly taxes are paid in full and will run the owner about $830.00 per year. The property is free and clear.
CASH COW! With Rent payments at $485 per year that totals $5,820.00 - $830.00 in Property Taxes and Insurance at $300 with management at $576.00 will give the avid Investor roughly a $4,114.00 profit each year. If the bidding goes to $8000.00 that return on your investment would be 51 percent return on your investment. Currently we pay the tenant 's water bill to keep the tenant happy which brings the annual return down to around 49 percent. If you allow for a maintenance margin than your return will be a tad smaller but still a wonderful return. Try getting that return on your savings account. Besides you will also own the appreciating asset. This home could be your next rental cash cow. Bid Now!
We are buying larger properties now and therefore liquidating all properties paying less than $500 in rents. Because we bought this home from an investor with this month to month tenant in place we have not been able to get pictures of the inside. Repairman that we have hired say that the interior looks very nice and well kept. We are out of state investors as with many of our properties that we have purchased with existing tenants, we have only had the opportunity to collect the rents and have not had the opportunity to inspect the interior of the home. This property is offered with a WARRANTY DEED and TITLE INSURANCE (see below for closing costs). Seller is a Arizona Licensed Real Estate Agent. Property is managed locally. Some interior upgrading may be necessary if tenant were to move out. We offer no guarantee that tenant will stay after sale. She has been on a verbal month to month contract for the last three years. As we always say, "treat them right" and they will stay. Please leave tenant alone. Drive by only.

house for sale 3018 E 125th St is a multi-family home in Cleveland, OH 44120. This 1,852 square foot multi-family home sits on a 5,009 square foot lot and features 4 bedrooms and 2 bathrooms. This property was built in 1926.Perfect Property Needs No REPAIRS.. Clean Up and Down Fully occupied $950.00 per month.. Leases in place New Windows , New Roof , Furnace and Hot Water Tanks both New! Electrical panel updated! Purchase price $32,500.00 Nearby schools include Archbishop Lyke School-Our Lady of Peace Campus, Harvey Rice Elementary School and Intergenerational School, the. The closest grocery stores are Butcher Shop and Training Center, Dave's Supermarket and Eastside Grocery. Nearby coffee shops include The Perfect Cup Coffee House, Major and McDonald's. Nearby restaurants include Muncheez, Wendy's and Popeyes Louisiana Kitchen. 3018 E 125th St is near Helen Simpson Park, Shaker Square and Luke Easter Park.